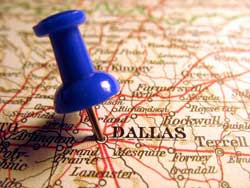 Apple computers are fantastic machines. Unfortunately they do tend to cost more than their Windows based siblings. It is possible to get your computer repaired inexpensively, however, and the good news is that Apples last longer and hold their value better than any other computer brand. Repairs and upgrades are no problem, whether you need a new notebook or laptop screen for your iMac, Power Book, Mac Book, Mac Book Pro (Unibody or otherwise) or any other sort of LCD repair. Hard drive upgrades, memory, and other repairs are all available as well and are relatively inexpensive. These upgrades can make your computer last longer and keep it running for years to come.
Many old Apples are still in use today, even the old G4 is still capable of running many programs and operating systems such as Tiger, Leopard, and Snow Leopard. Like all computers however, sometimes Apples need repairs and upgrades too. Whether your machine needs more memory, a new hard drive, or has a cracked screen it can be repaired, and inexpensively too. Mac Books, Mac Book Pros, Mac Pros, iMacs, Power Books, iPods, iPhones, and iTouches can all be fixed or upgraded. Unlike other Apple stores and third party computer repair shops, we don't mark up our prices just because of the Apple name. You'll get the same high quality service as our Windows customers without having to pay a premium. Mac repairs can usually be completed with a quick turnaround and at a fraction of the cost of our competitors.
The best part about our services is that unlike most Apple specialty shops (and the Apple stores themselves), we don't mark up our hardware. Underneath the hood, many PCs and Apples use exactly the same components, so why should you have to pay double? You shouldn't. Contact us to get a quote and find out how we can fix your computer and save you money at the same time.